By STACEY
PATTON WALLACE
A few weeks ago Mike and I spent a wonderful afternoon at Opelika High School. It was a real treat for veteran teachers like us; we haven't been to a school in almost a year, and we haven't taught there since March 2020 when Covid-19 shut everything down.
We were at OHS that day on an assignment from Michelle Key, owner and publisher of The Observer and Live Lee. I wrote a feature article on the OHS Culinary Arts program and Mike took pictures for the graduation issue of Live Lee.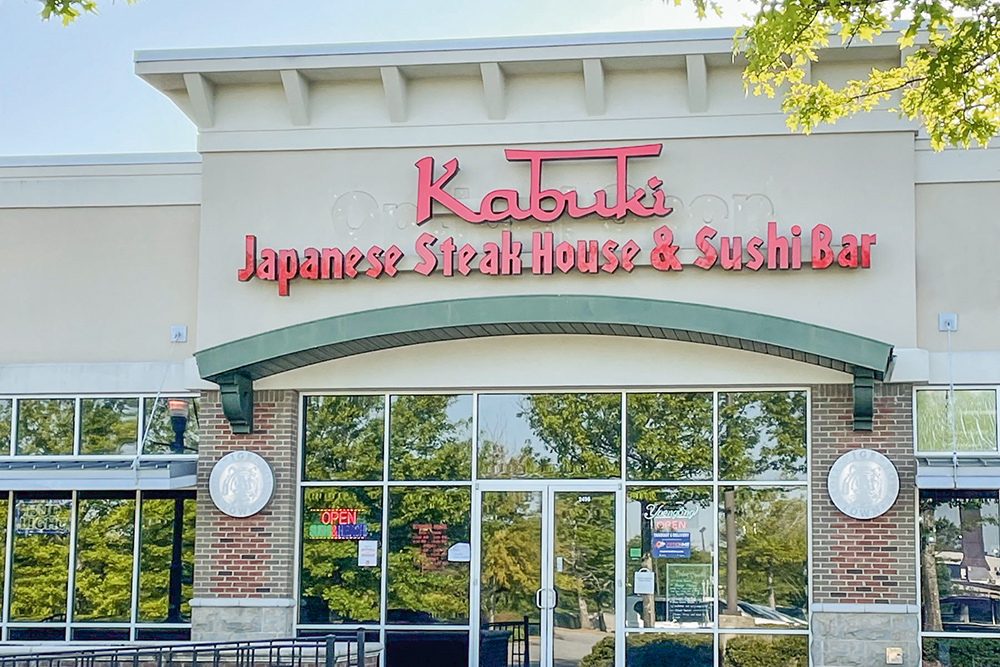 When we walked into the school office, Mike and I were immediately impressed. Mrs. Brittney Marzette, the school secretary, was amazing to watch. She handled phone calls, parents checking on kids, someone delivering flowers, us, and countless other situations expertly, courteously, and promptly. I'm not very versatile, so I would have cracked under pressure. Excellent school secretaries such as Marzette are priceless.
We were escorted to our destination, not by a student or teacher, but by Mr. Russ Hardwick, Deputy Director of the OHS. Hardwick was so courteous and friendly. Mike and I couldn't believe our escort was an administrator.
Plus, Chef Judy Eldred, who teaches the Culinary Arts program, was obviously an exceptional teacher (veteran teachers can tell quickly.), and her students were also very impressive.
Eldred and his students were a pleasure to interview and photograph. His culinary arts classes are a major asset to OHS.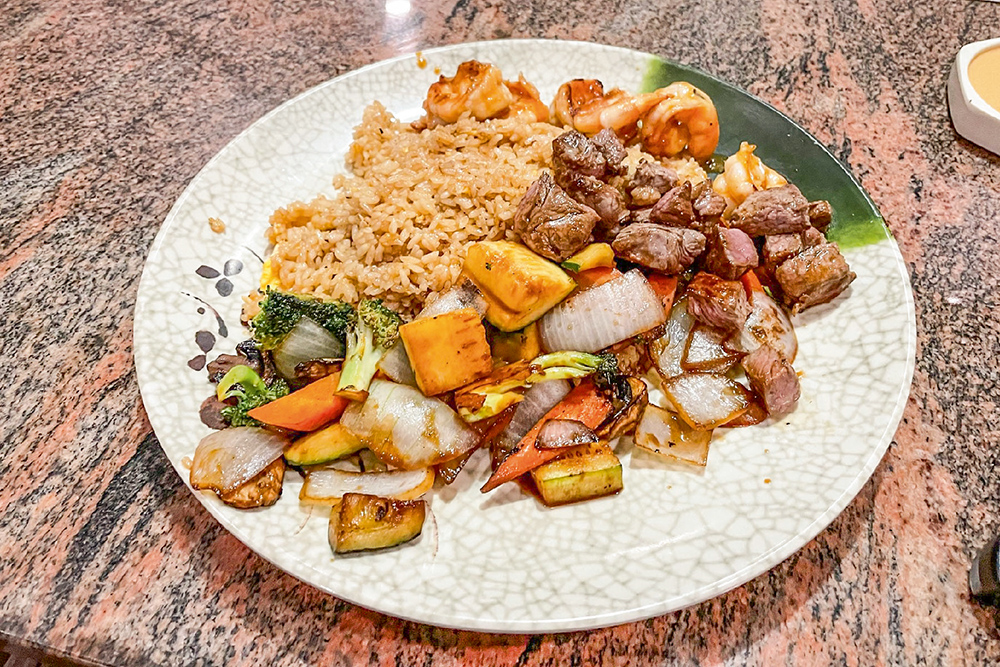 As we walked down the hall, Mike and I saw that the students were polite and well behaved. We also admired the wonderful facilities at OHS.
Citizens of Opelika should be proud to have such a great high school; it is blessed with amazing students, teachers, and staff. This retired English teacher gives OHS and its employees an A+.
Shortly after our visit to OHS, Mike and I dined at Kabuki Japanese Steakhouse and Sushi Bar at 2496 Enterprise Dr. in TigerTown. We ate at the Hibachi Grill with two young girls who were Opelika High School alumni. Therefore, I bragged about their alma mater, and they were very happy.
Our server Daniel was kind, helpful and patient. Mike and I loved the soup and salad we ate at the start of our meal. I should have bought a bottle of this delicious dressing.
Also, Chef Mike put on a great show. He was very funny and made us laugh as he skillfully prepared our meal in front of us.
Mike and I both ordered the Hibachi Angus steak and shrimp combination. It was really delicious. We love the yum yum sauce that comes with our food. Believe me, it lives up to its name.
Also the vegetables were really fresh and tasty. I was proud of myself for not having eaten all my amazing fried rice; I would have 70 pounds ago.
Kabuki Japanese Steakhouse is a DEFINITE makeover. As I mentioned before, Japanese cuisine is Mike's favorite, and Kabuki Japanese Steakhouse is only 4.8 miles from our house. It's a win-win situation.
At the restaurant, diners can choose from a wide selection of entrees, some of which include: Japanese cheese wontons, tempura, sushi, calamari, and soft-shell crab.
Kabuki also offers soups, salads and countless varieties of rolls. In addition, the restaurant offers a wide selection of starters, Hibachi dinners and specialties.
Besides our Hibachi combination of Angus Steak and Shrimp, Kabuki Japanese Steakhouse also serves Angus Steak and Chicken, Chicken and Shrimp, Shrimp and Scallops, Angus Filet Mignon, or Lobster Tail, among others.
Kabuki Japanese Steakhouse and Sushi Bar is open on Sundays from 11:30 a.m. to 10:00 p.m.; Monday to Thursday from 11 a.m. to 3 p.m. and from 4:30 p.m. to 10 p.m.; Friday from 11 a.m. to 3 p.m. and from 4:30 p.m. to 10:45 p.m.; Saturday from noon to 10:45 p.m.
Kabuki Japanese Steakhouse and Sushi Bar gets the grade with an A+ from this retired English teacher. Remember, bear-sized people NEVER lie about food. Enjoy!
Stacey Patton Wallace, who retired from teaching language arts for 30 years, is a restaurant professional. His column, "Making the Grade," will appear weekly in The Observer. Stacey can be reached at [email protected]