The R's Diner is nestled in the middle of the Hitching Post Plaza. It's a bit tricky to find when strolling along the windows of this bustling mall in eastern Naples. It's just below a small sign for an old restaurant, Nana Vetta's. But once you find The R's Diner, chances are you'll be back. Again and again.
The story begins with Raymundo Hernandez, who was Nana Vetta's cook over 20 years ago. In 2003, he bought the restaurant. Hernandez has kind eyes and a genuine personality. Remarkably, so is everyone who serves customers at R's Diner.
"He ended up buying it and working under that name for a few years until he decided to change the name," said Rosalba Hernandez, Raymundo's daughter and one of the six R's that make up R's Diner. .
The other R's are Ruffina, Raul, Ruby and Ruben.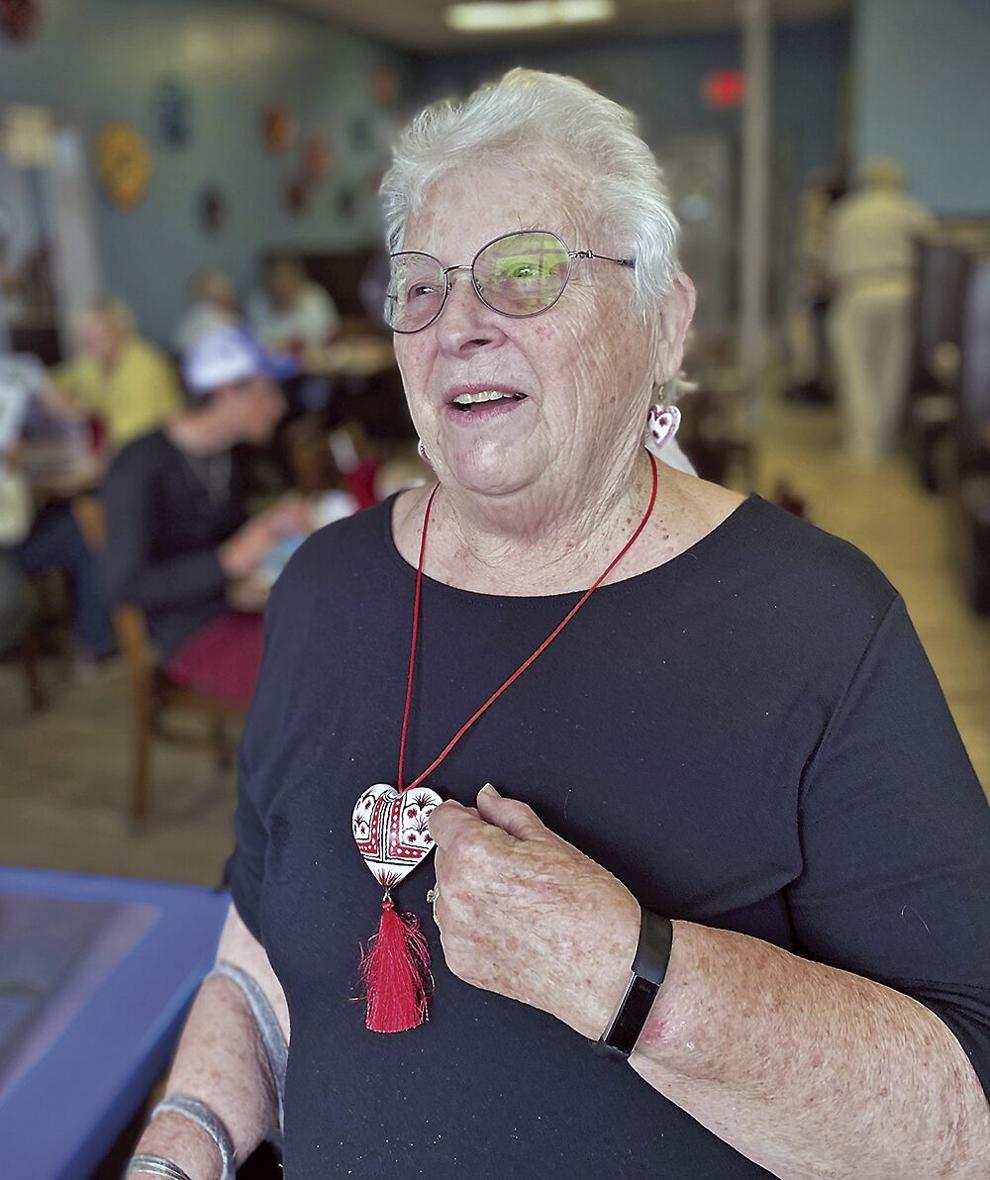 For customers, it starts with Ray and Rosa. Rosa manages the restaurant. Ray usually cooks in the kitchen, along with Salvador Lopez, his brother-in-law.
R's restaurant is open for breakfast and lunch. It's hard to say which is the best. Both are excellent. They cover all the bases with four full pages of their dedicated breakfast menu. Another three and a half pages cover the awesome lunch offerings. The sizzling fajita platters are very popular. The chicken piccata, ground sirloin (covered with onions, mushrooms and sauce) and stir-fry also draw praise.
Customers seem as comfortable at R's as they are at home. Many of them have been frequenting the restaurant for decades.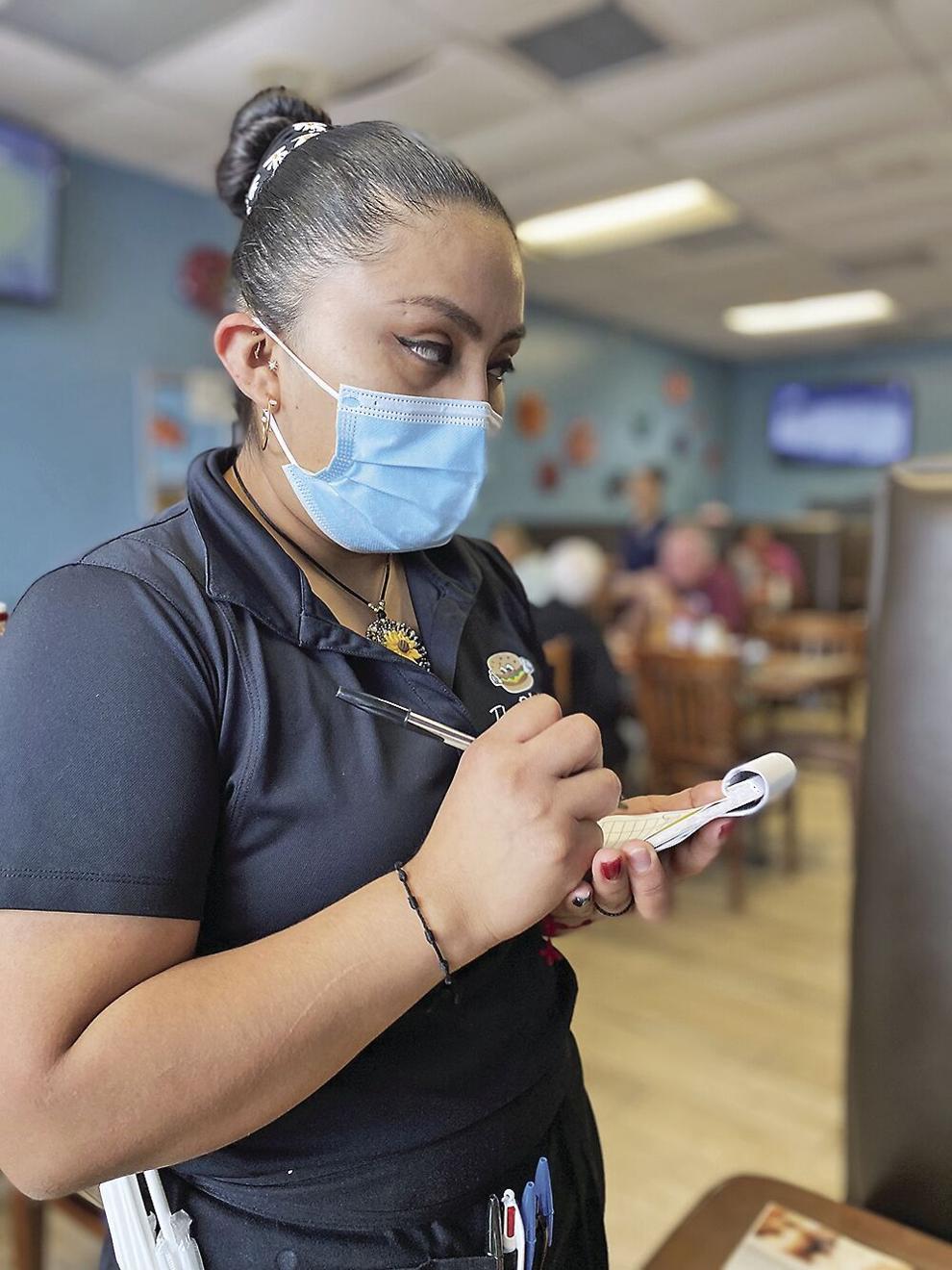 Paula Dalton and Suzi Brouwer share a table for two by one of the large bay windows in front. Natural light illuminates the ladies as they talk quietly. Both have been coming to The R's for a long time. Both have lost their husbands in recent years.
"We've been coming here for years," said Paula Dalton. "We used to come here when it was called Nana Vetta's. Then it became the R's. Great family, great food, hard workers. Great place to eat."
Suzi Brouwer looked up and simply said, "Ditto."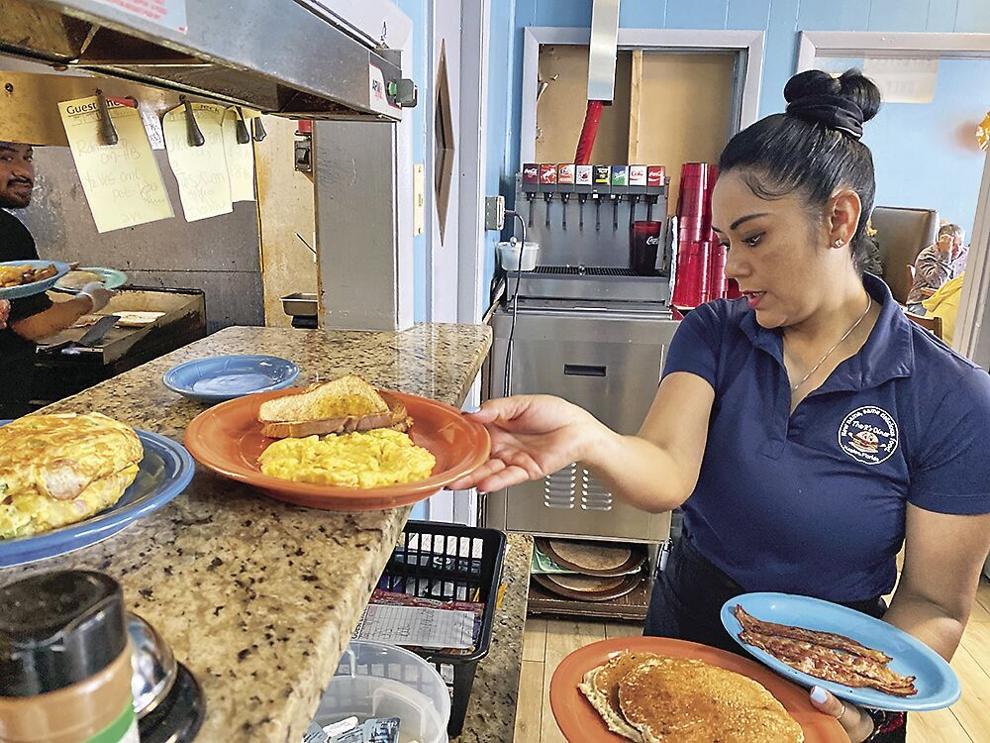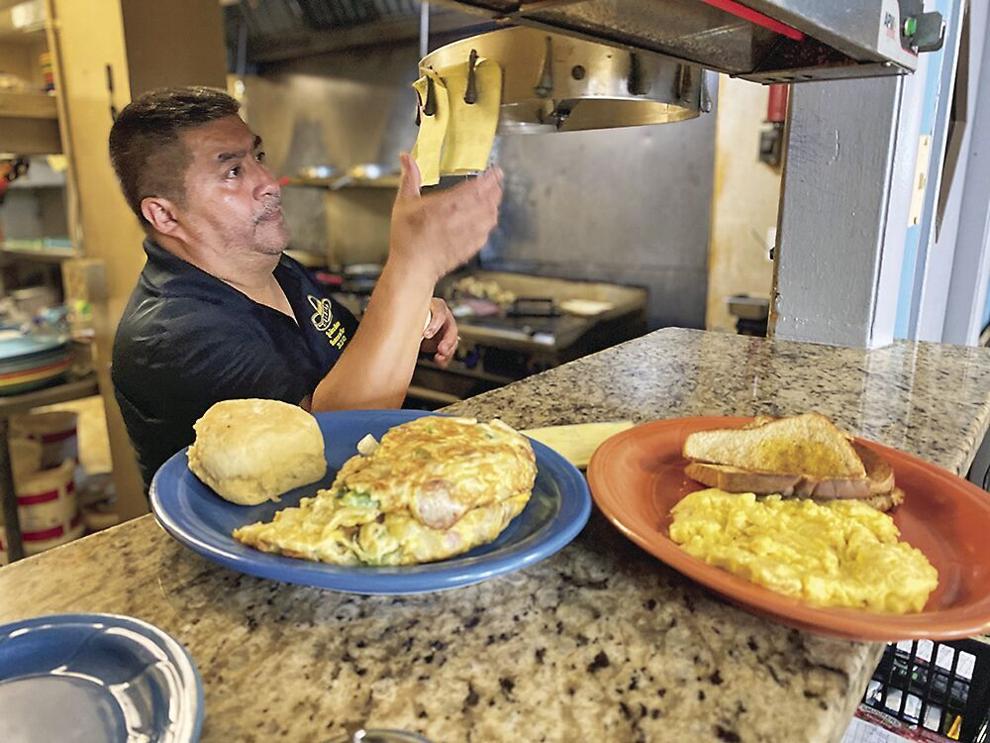 A regular enters the restaurant eagerly during his lunch break. He regularly crosses the city from northern Naples to sample sizzling fajitas. He gives specific instructions on how much spiciness he likes in his fajitas and what type of tortilla he prefers. He even knows how to cover his nose with a napkin when the steaming platter arrives – he likes it spicy.
Three ladies crowd the counter near the cash register to place their Sunday morning take-out orders. A lady asks for "extra, extra, extra cheese" as part of her order.
A local parasailing captain on Marco Island slips into the counter to place his take-out order. Rosa already knows what the order will be. But she politely asks if it's the usual, putting her favorite drink in front of him.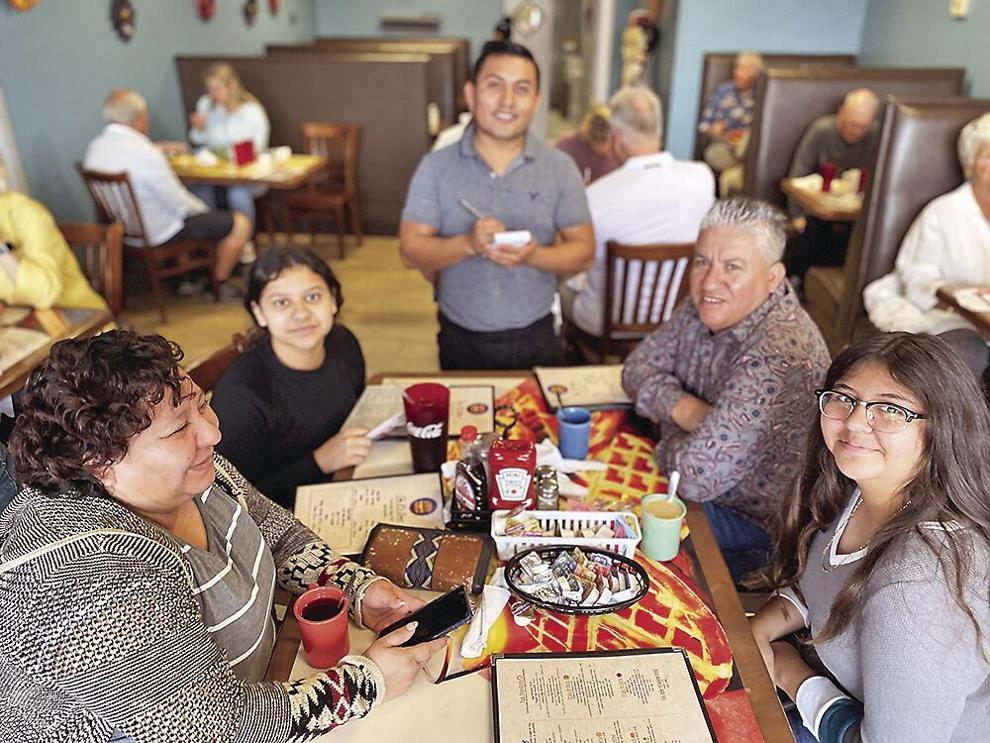 Marjie Tobey praises the staff. The staff loves Marjie so much that they buy her presents. She said Raul Hernandez gave her a pair of slippers for Christmas. "The first pair of slippers I ever had," she says. Another staff member bought Marjie the necklace and earrings she was wearing that morning.
"It's my favorite place," said Marjie Tobey. "I come here everyday for breakfast. Not only do they have the most wonderful food, but they are wonderful people. I'm so lucky to be a part of this place."
"Special thanks to our customers," says Raymundo Hernandez humbly. "It was very difficult in the beginning, owning a business for the first time. But with hard work and dedication, we made it. Our customers have been with us from the beginning until today They are the reason why our business is always Going."
The R's is a rare mix of hardworking, kind and friendly staff who always seem to work in harmony. Their contentment undoubtedly contributes to creating the joyful atmosphere that the guests appreciate so much.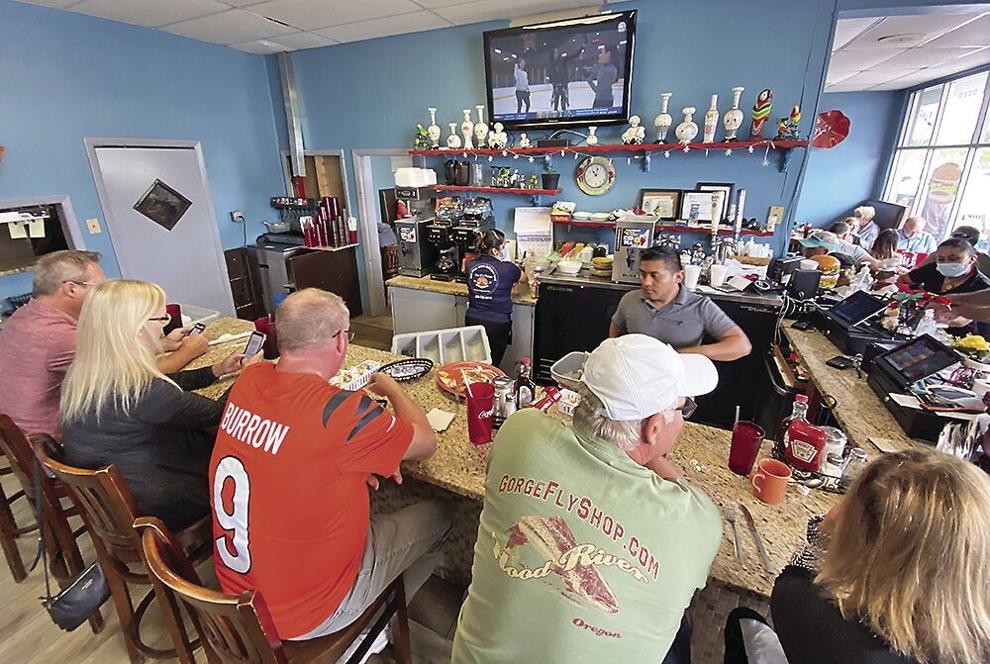 Hard work and friendliness have paid off for the six Rs. In recent years, they have opened a successful Mexican restaurant, La Sierra on Golden Gate Parkway and another R's Diner at 11985 Collier Boulevard in Naples.
"Thanks to our family working together," Raymundo Hernandez said gratefully, "we have accomplished so much."