Dinner time on a Saturday night at Main Street Station Bar & Grill in Mendota draws crowds.
From date nights to girls' dinners and plenty of regulars, the downtown bar and grill has a laid-back, comforting atmosphere. This not only appeals to someone stopping in for a drink and watching the game on one of the big screen TVs, but also creates the feeling of a special night for the diners.
This ability probably has a lot to do with food. It's good material.
I'm going to dive straight into the starters. I ordered a 14 oz ribeye ($24.95), adding three shrimp ($5.95), choosing to blacken both, which coated them in spice. The seasoning gave both meats a perfect kick. The steak came with a choice of potatoes (which for me meant crinkle fries) and a choice of soup or salad.
My companion ordered the Kentucky Bourbon Glazed Salmon ($17.95). She said the slathered sauce tasted good. She added that it dominated the salmon flavor profile for those looking for a lighter twist on seafood. Her fish was also served with a choice of potatoes and soup or salad.
She noted that her salad had fresh ingredients and different varieties of vegetables, including red onion. Soup and salad were served with a slice of bread and butter.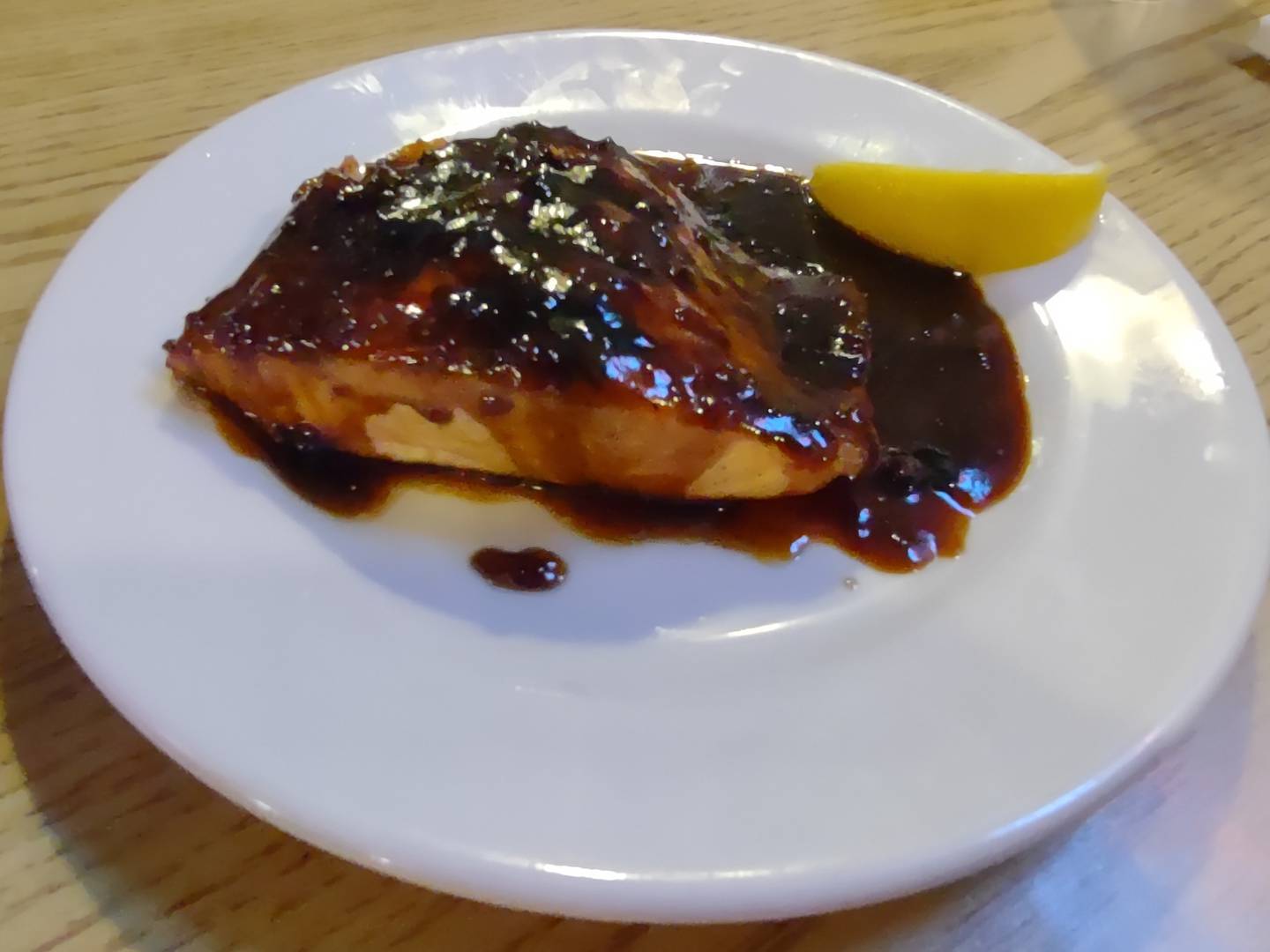 To try as many entrees as possible, we ordered the three entree combo ($9.50) of cheese balls, onion rings and fried corn nuggets – all of which were good, our favorite was the cheese balls.
The bar and grill also offers fried chicken, pasta, pork chops, ribs and seafood among a range of dishes. The lunch menu is filled with sandwiches.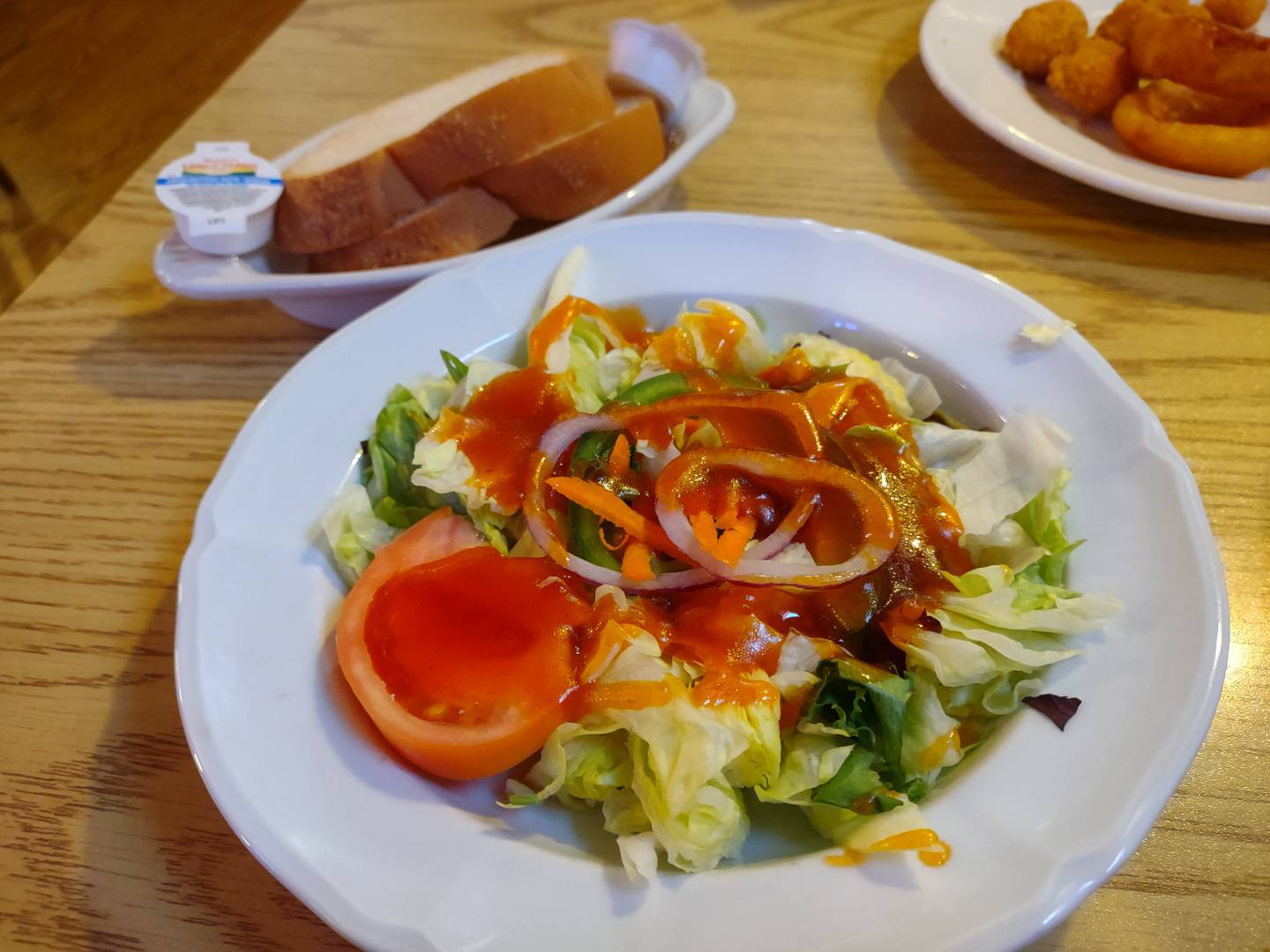 Main Street Station is an appropriate name.
Rail traffic is a big part of Mendota's history, and it was front and center here, with the settlement across from the rail yard. Outside the restaurant we could hear the hum of train engines. "Mendota Gold," a 70-foot-tall mural on the grain silo, can also be seen from the entrance.
Dining tables are lined up against the wall along the bar, and there are more tables beyond the bar and at the front of the restaurant. There is also another dining hall attached to the building, which can accommodate special occasions and larger crowds.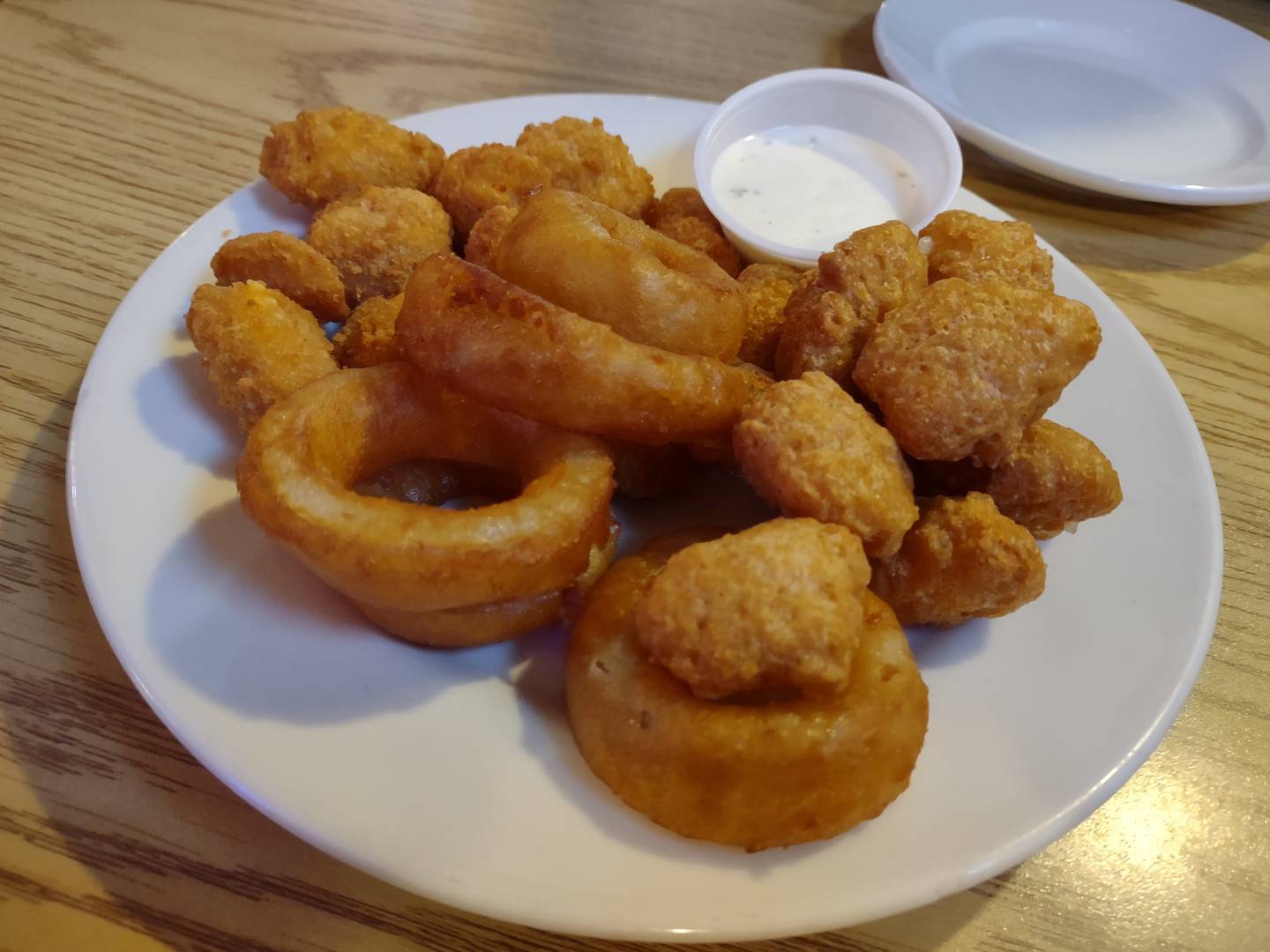 I'm glad to make a return visit and would encourage anyone who likes their meat a little spicy to opt for the blackened seasoning. Can't wait to try it next time over pork chops.
Good food has a way of putting everyone at ease, which makes it easy to see why different crowds fit in so well here.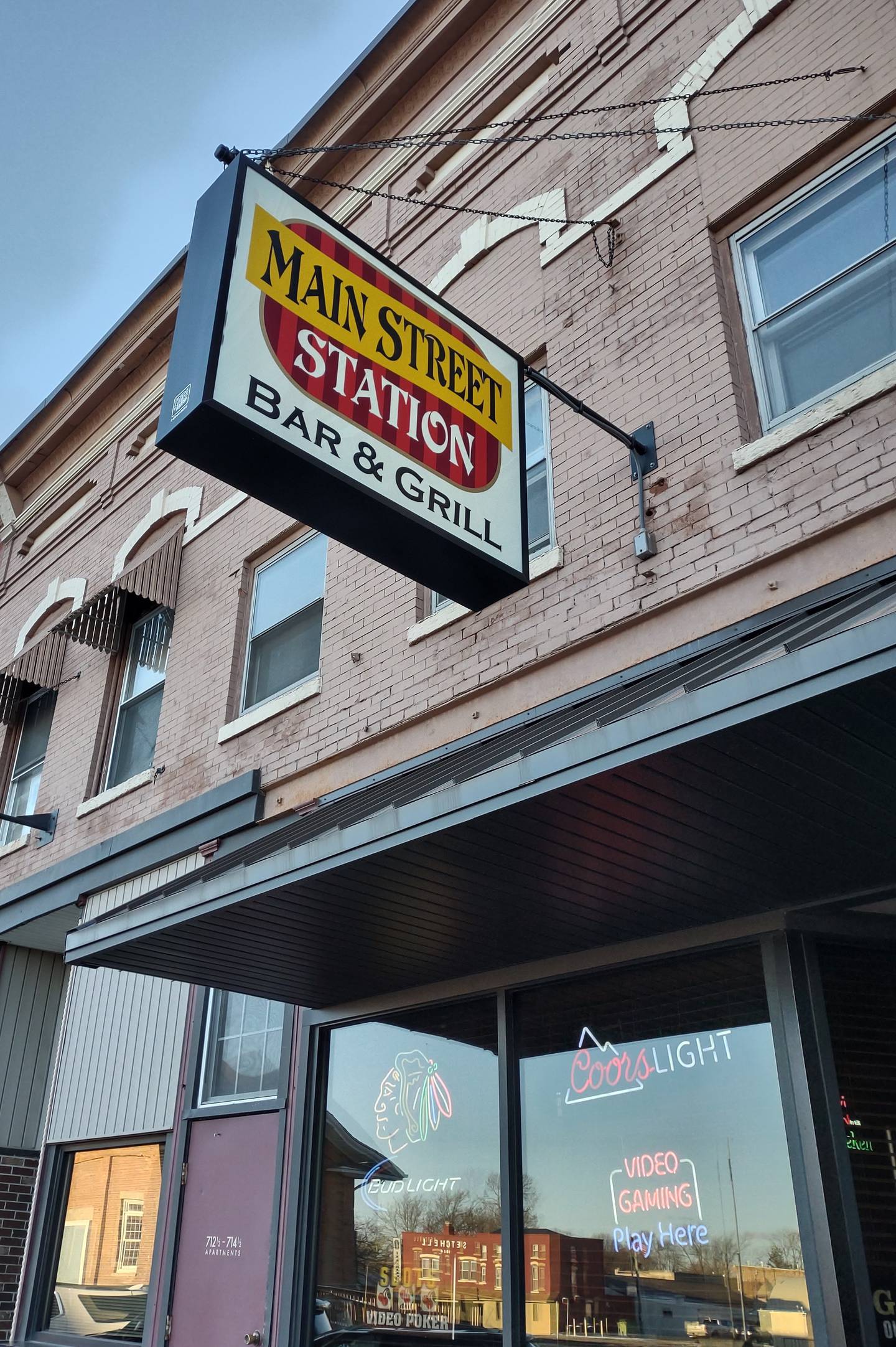 The Mystery Diner is an employee of Shaw Media. The identity of the diner is not revealed to the restaurant staff before or during the meal. The Mystery Diner visits another restaurant and then reports on the experience. If the Mystery Diner cannot recommend the establishment, we will not post a story.
IF YOU ARE GOING TO
WHAT: Main Street Station Bar & Grill
OR: 714 Main Street, Mendota
CALL: 815-539-7011
INFORMATION: www.mainstreetstationbar-grill.com